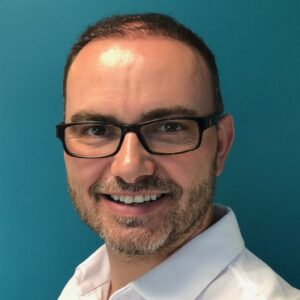 Apalala sprl was founded in 2010 by Emmanuel Nicaise with the aim of helping companies to reduce human-related (cyber)risks by fostering safer behaviours.
With over twenty years of experience in Information Security (risk management, corporate governance, project management, and IT security) combined with a master in clinical psychology and a PhD thesis on the psychology processes influencing vigilance and trust in the digital world, Emmanuel Nicaise is a rare expert in cybersecurity psychology and in information security governance. He has developed some pragmatic and efficient solutions and methodologies to improve your organization's return on security investment. He founded Apalala to gather all the required experts needed to provide solutions leading to effective risks reduction.

References
We have helped companies working in various markets:
Finance & insurrances
Axa group
BNP Paribas Fortis
Buy Way Financial Services
Delta Lloyd Life
Ethias
Euroclear SA
ING Belgium
SWIFT
Other undisclosed companies
IT, Telecommunication & Internet
Base company (KPN Group Belgium)
NRB Group
Transport
Belgian National Railways Company (SNCB / NMBS)

Our Values
If you can keep your head when all about you
Are losing theirs and blaming it on you,
If you can trust yourself when all men doubt you,
But make allowance for their doubting too;

(excerpt from "If" by Rudyard Kipling)
Nowadays, which company doesn't claim it has corporate values? However, applying them, sometimes, seems hard to do.
At Apalala, our values are more than our culture, they are our compass, our decision tool. They are the sole reason of the existence of the company, its purpose.
Humanity
Not Humanity with a capital H but the fact of considering everybody as our equal, as our brother or sister, as our friend. Favouring mutual respect, dialogue, win-win solutions, compassion, love of others while keeping our criticism and our goals in mind. What we do is people centric security.


Pleasure
Without fun, does life worth living? Enjoying doing our job, helping our customers, working with passionate and exciting people to create, achieve, move forward and share. That's our way of life.


Trust
In an environment where paranoÏa has switched from pathology to a skill, we have decided to put the trust in the center of our work. The trust in our customers, in their people and the one they place in us. Trust in our collaborators, our partners, our colleagues. Confidence in the human, in his ability to change. Of course we are not naive but choosing to trust is our default attitude. If this attitude sometimes makes us take risks, they are measured and assumed.


Honesty
In the security world, honesty, righteousness, morality and justice are essential. But this is not why this value is ours. Our honesty is first in repsect for ourselves, in respect of others and because it's the only attitude that is sustainable for the progress of mankind as well as for our company and for our customers.


Freedom
Our freedom to think, to choose our partners, our solutions, our customers, is a sine qua non condition to our integrity and our pleasure. Like is our freedom to do thing differently. It is our desire to challenge what's in place. It is our right to achieve what others thought impossible.


Progress
We want to grow, and, from there, to make our customers, our profession, even all mankind (idealistic?) progress. Continuous improvement is in our genes. And as you know, progress is only worthwhile if it is shared by all. So we share what we can (within the limits of our clients' confidentiality needs).


Pragmatism
In theory, practice and theory are the same, in practice they are different. That is why we are pragmatic. What matters is what works. At Apalala, it is not the theory, standards and best practices that count, its the situation and what will work in this situation.


Efficiency
Effectiveness is the ratio between the objective and results. That's already good. However, we add Efficiency to our goals. Efficiency is the ratio between effort and result. At Apalala, we like the Pareto principle (the 80/20 rule). The "quick wins" are our hobby. Not that we do not want to do achieve the 100% but if we can start with the 20% efforts that will bring you the 80% of results, everybody wins.


Beauty
When we do something, we rather make it beautiful, elegant, aesthetic. First for the pleasure of creating something beautiful but also because it will make it more appealing, easier to use. Keeping tools and processes simple and sexy, that's our rule.

Working with Apalala
"A team is a group of people who trust each other" (S. Sinek)
Working with us is becoming part of a group of people who share ideas, respect each other and work all together towards the same goal: educating people while having fun doing it.
If you want to join us, just send us your motivation letter. If you think you're weird or you-'re not fit for the job, check this:
You share our values;
You are passionate about human nature and information security. Good, we do too;
You're ready to share your ideas and opinions and you welcome the ones from your colleagues, even if their views differs;
You see the glass half full … and then you look for the bottle to fill it;
You have a brain well made and you like to fill it with a multitude of information (such as social psychology, management techniques, cryptography, architecture of information systems, programming, philosophy, the neuro sciences of education, a poem in Klingon, hacking techniques, the adventures of Kalvin and Hobbes, sustainable development or the best recipes of Thai dishes), it's even better, we like that;
You make connections, sometimes improbable, between topics that seem to be totally unrelated (like Sun Tzu and the Art of seduction, the laws of economics and security or between square dance and mathematics)! We would like to hear this;
You have lots of ideas to change the world or, at least, improve the security of businesses and their information systems. We should really meet.
You know how to pick a lock, tap a land line, intercept GSM signal or you know SCADA systems so well you can hack them in a second? Or maybe you're so good with people, you're able to get what you want from nearly anyone? Or maybe you have another set of skills that can make you our very own Mr Q, Mr Robot, our Lisbeth Salander, our Mr Bond, our Root or our Patrick Jane?
You like to discuss, debate while respecting others and you know when to stop. Damned, why didn't we met yet?
You speak and write in English and, ideally, also in French or Dutch;
You are a good communicator and a very good listener;
You are demanding, pragmatic, honest, attentive to detail (that is where the devil resides), a natural skeptic, strange / curious, motivated, eager to be responsible for your work and share your knwoledge with sympathetic extraterrestrials team;
You're not all the things listed above (neither are we) but you're eager to work with us.
Please contact us at jobs@apalala.be. You can submit your resume but it is mostly your passion and motivation that interest us so you better write us on this subject.
We are always looking for people (employee or self-employee) that can work with us and our customers (in Wallonia and in the Brussels region).
In addition to the pleasure of having fun with us, we offer you a more than decent salary plus some benefits (like a car, bike, GSM, Laptop, supplementary pension, etc.) depending on your needs and preferences (we are quite flexible).
Final note: If you prefer not to be seen as a responsible person, involved in the business, that we listen, that we respect and you really are not looking to be happy in your work, it is probably best that you apply elsewhere.
Why Apalala?
At the begining there was a word
According to Wikipedia (should we believe it), Apalala is the name of a buddhist water dragon converted to Buddhism by Buddha himself.
As he became happy, he did good around him until the inhabitants became ungrateful, making Apalala furious. In retaliation, he turned against humanity by triggering tornadoes and destroying land.
At this stage, then you already understand where does the idea of our logo come from: A serene dragon, if not zen, in a drop of green / blue water.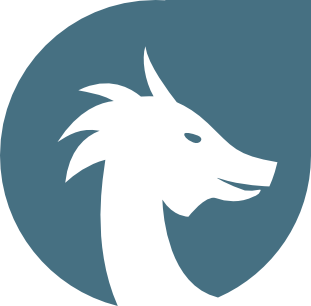 What's the link?
Nowadays, finding a name for a company is far from easy, especially if one wishes to have the Internet domain names that match. What was clear at the start, was our values and goals. The humanistic side, protection and serenity in mind, began a long quest. After a long search we found the light and Apalala. The mythical dragon brought us his serenity and his name. In addition, the lallation, the pronunciation of the name made him a bit hard to pronounce and spell (one will be lost in all these A). At the same time, it makes it quite memorable. In addition, as it start with the first letter of the aphabet and has no equivalent with a bad connotation in other languages, the symbolism is rich enough to allow that to tell good stories. It was more than enough to make our choice.